Young Camp Professionals: Choosing Careers in Maine, Fulfilling Commitments to Kids
Maine offers camp opportunities that vary as widely as the children who participate in them. All of those camps operate thanks to robust summer staffs – counselors and instructors; healthcare and kitchen and facilities workers – guided by directors and senior-level employees. But operating a camp is a year-round effort; camps' transformational work each summer relies on "off-season" preparation by camp professionals. In Maine, a cadre of young men and women has embarked on careers in camping. Some are native Mainers, others found their way here and decided to stay. A conversation with a few of such young professionals, regardless of their background or how they chose a career in camping, revealed a common theme: a commitment to kids, a commitment to camps' ability to foster growth in both campers and counselors; a commitment to Maine.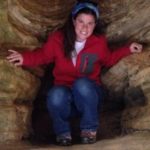 Dana Zimmerman took the helm of Center Day Camp, a day camp in Windham, about a year ago, and she calls her role as director "the fulfillment of a dream come true." Part of that dream is the opportunity to "help shape generations coming up," she says. Zimmerman, who says she attended camps beginning as a young child, began her Maine camp career when she moved from her native New Jersey to work at Pine Tree Camp in Rome. A graduate of Western Kentucky University, with a degree in Recreation Administration and Outdoor Leadership, Zimmerman says she often compares her role as Center Day Camp director to that of small-town mayor. From budgets to facilities to campers and staff's well-being, the responsibilities – and rewards – are great, she says. The camp experience transforms kids, to be sure, but Zimmerman also points to the benefits she sees staff members gain. Zimmerman says she lives her life according to a set of "core values," and being at camp allows her to demonstrate that authenticity – and serve as a role model – to both staff and kids. "There's no place like camp."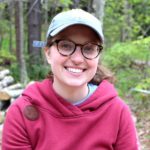 Like Dana Zimmerman, Anna Hopkins grew up many states to the south. A Delaware native, Hopkins attended Williams College in Massachusetts and taught high school biology for two years. But she also came to Maine as a counselor at Friends Camp in China. Now, she is camp director. "It's a super fun industry to be in," Hopkins says. Part of that fun comes from collaboration, she says. "We make each other better."  That sense of collaboration is particularly profound at a time when "the world is overwhelming," Hopkins says. The camp profession "celebrates collaboration, love, and an appreciation of differences," she says. At camp, Hopkins says youngsters experience immense growth as they are "pushed to be better versions of themselves." That growth includes confidence, evident even after just two weeks at camp, she says. Now in her second year, Hopkins concedes that she wasn't aware of the challenges she would face when she took on the job. The sole year-round employee, Hopkins' challenges range from marketing to accounting to recruitment and hiring. She is undaunted: "I love this job."
At Camp Wawenock, a girls' camp in Raymond, Assistant Director Kristy Andrews is also well aware of the variety of year-round camp work. Unlike Zimmerman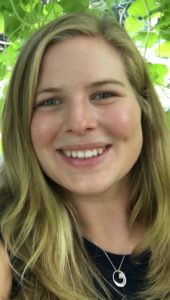 and Hopkins, however, Andrews is long-familiar with Maine throughout the seasons. A native Mainer, Andrews attended Camp Wawenock as a camper for eight summers beginning at age eight, and spent several summers as a counselor. When she graduated from Bates College and wasn't slated to begin a teaching job in Chile for several months, Andrews says Catriona and Andy Sangster, the camp directors, hired her on for a few months. And when that job in Chile cemented her desire to return to Maine and to a camp career, her job at Camp Wawenock was born. Andrews says she knew she wanted to do "meaningful work." And she "knew how meaningful it is." Andrews says one value of camp is its role as a community outside a girl's family or school. "There's a whole group of people who love you and support you," she says. While at camp, girls "learn who they are," and can carry that knowledge with them into the school year. "They can be their true selves." Today, as assistant director, Andrews says she is learning "new things every day." And because the Sangsters, the facilities manager, and Andrews are the only year-round employees, "it's all hands on deck," Andrews says. All hands on deck, yes, but Andrews is exactly where she wants to be.
At Kingsley Pines Camp in Raymond, Program Director Dan Emmons is in his sixth year as a year-round employee. In 2005, Emmons landed in Maine after his sophomore year in college in his native Missouri. His response to an online advertisement garnered him a position as a Kingsley Pines cabin counselor and tennis instructor, a role he filled for four summers. Emmons says seeing campers grow and develop over the years is particularly satisfying – and he believes it is attributable to their camp experience. And his tenure is now long enough that youngsters who were in his cabins years ago are now returning as counselors. As for year-round camp work, Emmons says, "I love camp. I love Kingsley Pines." Part of the appeal of the position is its variety, Emmons says. But regardless of the task or the season, Emmons says he doesn't lose sight of the reason for the work: "it's definitely easy to remember we do this work because of the impact on the kids."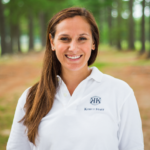 Carly Rapaport Vargas, like Kristy Andrews, grew up in Maine. She spent summers at Kamp Kohut in Oxford, where today she is staff coordinator and head girls' counselor. Vargas, in many ways, is uniquely poised to work full-time at the camp; it is owned by her family. But while she grew up there, worked as a counselor and even had a leadership role, she also knew she needed to work "out there." "I needed to work in an office, work for a boss who wasn't part of the family, have HR (human resources personnel) in my life," Vargas says. She landed at a firm that does recruiting for independent schools. "I was recruiting teachers for schools instead of counselors for camp," she says. But after five years, in 2015, the Kamp Kohut staff coordinator position was open. Vargas came home. She had honed her qualifications on many fronts, including earning a master's degree in camp administration in an online program from Touro University. Today she hires 120 staff annually, and also recruits female campers. "The passion is just kind of in me, my blood, my family," she says. "It's a part of our love for life." Vargas calls her work "a perfect match" for her. "I like to share with families why Kohut is such a special place." She also says she is committed to finding the best camp for a child, even if Kohut isn't a good fit. As for her fellow camp professionals, Vargas says people want to collaborate with and support each other. "How can I help you, share with you, talk to you to make camp better?"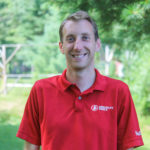 Working alongside Vargas is Anthony Pyatt who, like Emmons, hails from Missouri. And like Emmons, Pyatt didn't reach the Maine camp community until college, where he studied secondary education in Missouri. Pyatt's online research took him to Camp Vega, a girls' camp in Fayette, where he spent 13 summers and was full-time for four years. In September, Pyatt joined the staff of Kamp Kohut. Pyatt says his focus will be on operations, an area in which he developed expertise at Camp Vega. But he hasn't lost sight of his goals as an educator. "Education has to be a part of my life – until the day I die." Camp can meet that mission, he says. Among his aims are to include staff training in his efforts. "It fits very well, merges all the worlds I was working on," he says. The work is all about kids, Pyatt says. "I think there's a camp for every child. Not every camp can serve every child," he says. But with the diversity of camps, he says, the goal is to find the right match. "You can meet a child where they are in their own life, and very creatively help guide them into what and who and how they want to be as a growing person," Pyatt says. "Very rarely do you get a chance to meet a child where they are."
But that's exactly what these camp professionals are doing. Whether it is behind the scenes in the off-season or face-to-face with young campers throughout the summer, these men and women are developing careers with transformative effects. The camp experience can have a lifelong positive impact on youngsters and the counselors who guide and teach them. These young camp professionals – and many others like them – have taken on the challenge and reward of creating that impact.