Our Staff
Executive Assistant & Level Ground Initiative Coordinator
Our new MSC team member will be announced in November.
Kristine Snow Millard, Communications & Program Consultant
Photo and bio coming soon.
Lucy J. Norvell, Executive Director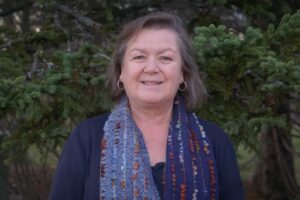 Lucy's nonprofit sector career has spanned more than three decades of serving children and families, after graduating from Smith College with a degree in Children & Public Policy. For 15+ years, she championed Maine camps and those in the other five New England states, in three different positions at the American Camp Association, New England. Norvell's direct camp experience includes being an assistant camp director in New Hampshire and Vermont and most summers spent working at camp from age sixteen until well past college graduation. Prior to joining the ACA New England staff, Lucy was the founding manager of a childcare resource and referral agency in N. Kentucky/Cincinnati, where she advised parents on a full range of childcare options, coordinated educational opportunities, and advocated at the state level on behalf of professionals and providers of early care and education. Parents of two grown children, both of whom attended camp in Maine, Norvell and her husband live in Scarborough. Lucy takes advantage of the Eastern Trail to fulfill her passion for walking. In addition to observing nature, she says walking is "also my meditation." She took the helm of Maine Summer Camps on January 3, 2023. Read more about her appointment as Executive Director in the November newsletter here.