Wings 4 Wishes: Old Orchard Beach Teen Uses Camp Kieve Leadership Program to Launch Historic Fly-In
"When I saw the first plane come down I was the most nervous I've ever been."
That plane was the first of 15 to land on Old Orchard Beach on October 1, all thanks to fifteen-year-old Chase Walker's efforts. The event, 18 months in-the-planning, raised $12,000 for Make a Wish® Maine. And it all began with the seed of an idea that Walker took with him to a Camp Kieve leadership program two years ago.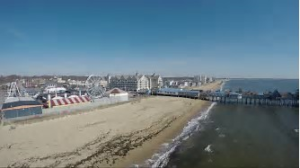 "It was awesome," Walker said, describing the fly-in in a recent interview. "It was just a feeling of accomplishment."
Walker, president of his sophomore class at Old Orchard Beach High School, spent a week at Camp Kieve's first All-Star week, a leadership program held during April school vacation week of 2015. The program brought Chase and three peers from Loranger Middle School, as well as students from other Kieve partner schools, to participate in a variety of leadership, team building, adventure and action planning activities at a cost of $15 per participant.
"It's a gift from us to them," said Kieve-Wavus Education, Inc. Executive Director Henry Kennedy. Kennedy says the All-Star Week allows the organization to "make a bit of a deeper dive" into partner schools by helping students put ideas into action.
The week at Kieve helped nurture confidence and offer tools "that he needed to bring this idea [of the fly-in] into action," Kennedy said. During the week Walker attended, students from five schools participated in the program.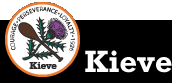 Kieve-Wavus Education has a broad range of school-year programming. One way the organization seeks to achieve its mission is to embed faculty members into partner schools for three winter months through its Educator-in-Residence program. "We got to know Chase because of that," Kennedy said, "and he opted in for this one-week program."
Walker, an aspiring pilot, says his action plan of organizing a fly-in came from his knowledge of Old Orchard Beach's "huge aviation history," including Charles Lindbergh's landing on the beach 90 years ago. Walker's collaboration with Loranger language arts teacher Nikki MacDonald and McDonald's sister Sharri MacDonald, President of OOB365, plus 18 months of planning – including Town Council and D.E.P. approval – and the fly-in became a reality.
But Walker didn't just want a fly-in. He wanted to raise money for Make A Wish® Maine. Wings 4 Wishes was born.
"Prior to going to Camp Kieve, I saw a 60 Minutes segment on Make A Wish®," Walker said. "Nothing has ever touched me the way that Make A Wish® segment did."
"I was really enthused about it," he said. "It's the first charity I've thought of to give to."
Between sponsorships and donations at the event, Walker's efforts paid off, with a grand total of more than $12,000 raised for Make a Wish® Maine.
Henry Kennedy says Kieve-Wavus hopes to guide more students like Walker. And its programming mission recently got a huge boost with establishment of a partnership with the Emanuel and Pauline A. Lerner Foundation to develop a program model supporting youth development. The grant will provide funding over a six-year period, Kennedy says. The program, titled, "Kieve-Wavus Leads" will enable the organization to work with small cohorts of students from local K-8 schools, Lincoln Academy, and several community-based youth organizations. Kennedy says the funding will also provide for two evaluative opportunities.
"We've always known anecdotally that we make a difference," Kennedy said. "We've never had a chance to measure the difference." Positive evidence gleaned from Kieve-Wavus's efforts could pave the way for future funding, Kennedy said.
It's all about fostering initiative like Walker's, Kennedy says, so kids can "find their voice, and find the courage to really make a difference in their communities."