The Transition from Camp to Home: How Kids and Parents Make the Adjustment
Across the state, summer camps are nearing the end of their seasons. For many directors and leadership staff that means looking ahead to closing up buildings, storing equipment, thinking about maintenance needs. But season's end also means campers are going home, leaving the constant connection to friends, the immersion in new and favorite activities, and the hiatus from the use of technology and social media. For some campers, returning home means saying good-bye to best friends and acclimating to the relationships and realities of home and school. Kids face transitions when they come to camp, to be sure, but the transition home can be tough, too.
Matt Pines, director of Maine Teen Camp in Porter, says some campers start to think about the adjustment of being home again, while for others "it's very much out of sight out of mind."
"We try not to focus on it too much. We want them to be in the present as much as possible."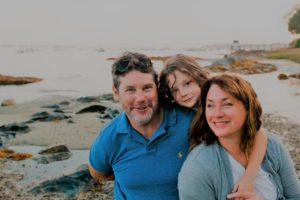 But Pines acknowledges that the transition home isn't always smooth. Indeed, parents over the years have sometimes reported post-camp that their kids are upset, primarily because they're no longer with their camp friends.
Missing camp friends is common, Pines says, and parents can help. Many of his campers like to pull favorite photographs together for a scrapbook; parents could make their Shutterfly accounts available, he says. Another support is to help kids set up Skype accounts so they can connect with friends overseas, Pines says.
Parents can help in other ways as well, Pines says. One strategy is to include some structure the days after camp. Planning a few activities, such as a family hike or family road trip, helps combat the difficulty kids may face after leaving camp's structured environment, he says.
Youngsters may also want to continue craft activities they enjoyed at camp, Pines says.  Providing that opportunity, where possible, can also help.
Talia, 14, has attended a full seven-week session at girls' Camp Runoia, in Belgrade, for six summers. She describes leaving camp as "really hard."
"When you're at camp you're surrounded by your best friends," she says, calling the return home "bittersweet."
"I'm happy to see my parents and siblings and sad that I have to leave my favorite friends."
Talia says she likes catching up with family – "I'm really close to my parents" – but says "there's definitely a week of me crying 'I miss my camp friends.'" Fortunately, she adds, her mother went to camp. "She gets it."
"Every year we get closer and closer," Talia says of her fellow Runoia campers. "Everything about camp is amazing, the counselors, the directors. I wouldn't change anything."
Alex Jackson, a Camp Runoia director, calls camp "their happy place." And it has an "enduring quality," she says: girls know it will be there for them each summer.
Like Pines, Jackson says parents can help their daughters adjust to being home. "Just being that listening ear," is supportive, she says.
"A lot of parents really do try to figure out ways to get them together," Jackson says.
As for eliciting information from their kids, parents may benefit from asking "little prompting questions," Jackson says. "Letting girls talk, I think the stories come out."
But parents should also understand that sometimes their daughters' experiences may be hard to describe, Jackson says. "They might not know the in's and out's" of their kids' camp stay; "they might not know every moment of three and a half weeks," she says. "That's a good thing. That's why you send your kid to camp."
Pines, of Maine Teen Camp, says open-ended questions from parents can "prompt the conversation." He suggests that parents "withhold the impulse to ask questions that they want to know about, and instead let campers share what's important to them."
Pines says kids may also want to decompress upon returning home: sleep and eat favorite foods, for example.
Laura Ordway, a director at Winona Camps, a boys' camp in Bridgton, agrees that campers may be tired. In an email providing insights on the camp-to-home transition, Ordway writes, "I often encourage parents NOT to plan an extended, active family vacation immediately following camp because most campers try to get as much as they can from camp, right up until the last moment, and this means they will probably want rest when they get home."
Ordway says that, once home, kids may be "camp sick." At camp, kids "have had a shared culture, complete with their own experiences, sights, sounds, and lingo." Storytelling at home is different from at camp, Ordway says: "they have to explain every detail to a parent or sibling." That, in turn, may remind them further of the friends they have left.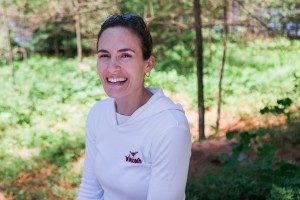 Camp directors agree that upon returning home, campers take a wealth of new skills. Not only do campers achieve proficiency, even expertise, in certain activities, they also carry with them lessons of more enduring quality. Jackson, of Camp Runoia, says campers develop relationships with qualities they can transfer. Being gracious and forgiving and working through problems are universal skills, she says. Campers also leave with confidence and independence, Jackson says.
Ordway writes that beyond the accomplishments signified by a badge or certificate, there are other lessons to be transferred "from a child's camp experience into the rest of their year: have the confidence to try something new, even though there's no guarantee of success; know that quiet but goofy people often make the best tentmates (and great roommates later on); learning to trust other people, both peers and adults, with your well-being and shared feelings." These can lead to life's most valued friendships, Ordway writes.
Peter Kassen, a director at Hidden Valley Camp in Freedom, says he hears from parents that their children "seem more calm, more independent, more willing to help out around the house."
"Any camp director would hope that children achieve a greater sense of independence and a capacity for connectedness," Kassen says.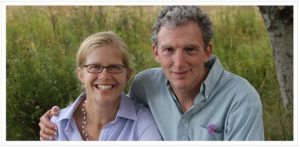 A final aspect of the transition from camp to home involves the use of technology. After weeks with no phones, computers, or social media, youngsters are likely to return to their devices, particularly to communicate with camp friends.
"My guess is that [campers] pretty quickly resume their capacity to enjoy technology," Kassen says. Such technology is often the only way to stay connected, he says. "I try to look at it optimistically."
On the other hand, Pines says he has campers who want less technology in their day-to-day lives. Maine Teen Camp campers have the "lived experience" of being off social media, eating communal meals, and getting enough sleep, he says. Continuing aspects of that experience at home could include family rules around a tech-free dinner hour, device-free bedrooms, and perhaps a 9 p.m. cutoff for technology use, Pines suggests.
Kids and their parents all have transitions – both as camp begins and as it ends. And while parents on pick-up day may be confused when their children don't greet them with open arms, camp directors agree that a positive adjustment back home means kids not only stay connected to camp friends, but also display skills and values for a lifetime.