A Summer for STEM: Maine Robotics Brings Tech to Kids Statewide
Summer in Maine brings kids a whole host of opportunities. Camps and recreational programs expose youngsters to the state's vast natural beauty and give them the chance to learn new skills, make new friends, and play hard outdoors from dawn to dusk. But there's a Maine non-profit reaching thousands of children each year and teaching an entirely different set of skills. Come this summer, the organization will offer approximately 50 separate weeks of STEM education to day campers from Berwick to Ft. Kent. And, for the first time, it will offer two weeks of overnight camp, hosted by Colby College in Waterville.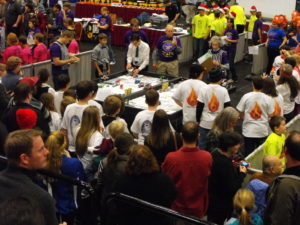 Thomas Bickford Founded Maine Robotics In 2004
Maine Robotics was founded in 2004 by engineer Thomas Bickford, who formerly conducted STEM education outreach at the University of Maine. But since 2000 Bickford has been exposing kids to the wonders of computers – robotics, programming, even computer architecture.
"When I started, my goal was to get kids learning more about computer science and programming," says Bickford. "We started doing robotics because coding can be dry without hands-on work." Now, a decade and a half later, Bickford's summer camp efforts will reach about two dozen communities statewide over a period of seven weeks beginning in July. Maine Robotics now has a camp director, Becky Saulnier, and this summer's programming will include Build Your Own Computer Camp, LEGO Robotics Camp, 3D Design and Printing Camp, Programming Minecraft, plus STEM Academy at Colby College.
"The best thing we hope for is that they are going to be instilled with a desire to learn," Bickford says. "They are going to be exposed to a world they're already using but learn how to engage in it in a productive way. We see it in their faces all the time."
Bickford says his efforts have several goals. First, "we really aim to make it a fun program."
"It makes no sense to have kids sign up for an academic summer program if it's not fun," he says. "Over the years we know we've accomplished that."
Second, kids will learn STEM literacy skills. "They are learning things that are going to allow them to move forward with STEM fields," Bickford says. "They are learning these skills are important even if they don't go into STEM fields." And they are learning those skills from technology educators, who serve as camp leaders.
"Kids are actually getting high quality education not just from people who love it, but people who understand it," he says.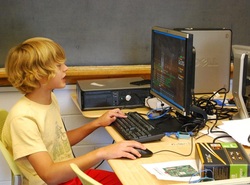 Camps Address Summer Learning Loss
Third, Bickford says the camps offer opportunities that can address summer learning loss. Doing math, solving problems, and engaging in tactile learning all make a difference, he says.
Bickford says an additional benefit of the programming takes place when the camp is held on a college campus, an experience that "demystifies" higher education.
The day camps are open to kids aged nine to 16, and each session usually includes between 12 and 16 campers, plus three staff members. Most lead camp teachers are certified classroom educators, Bickford says. Tuition varies depending on the specific type camp.
STEM Academy, the overnight camp at Colby College, will run two consecutive weeks, July 22-28, and July 29-August 4, and will be open to campers aged 10-14. Bickford says the camp will be able to accommodate youngsters during the middle Saturday if they are enrolled for both sessions. The camp will enroll a maximum of 60 campers each week. Camp tuition is $1100 per week, with an additional $350 cost for Build Your Own Computer programming (campers take their computers home). In addition to Build Your Own Computer, STEM Academy will offer LEGO Robotics, Coding and Programming with Minecraft, 3D Printing and Design, and Vex Robotics. Campers will also engage in team building activities, swimming, nature walks, astronomy activities, and a movie night, with exposure to how those activities connect to STEM. 
Bickford touts the Build Your Own Computer Camp as unique. "I really think we're the only place in the country where kids are learning computer architecture," he says.
The camp utilizes a combination of new and old parts, he says. Microsoft has donated Windows for the past two years.
"This is our next generation of computer geeks," says Bickford. And he wants them to learn as much as possible.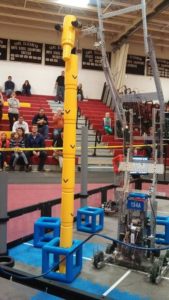 Youngster Will Be Technology Users and Technology Producers
Maine Robotics' summer camps will reach kids all over the state who are curious, motivated, and excited to learn about a full range of computer and robot topics. And Tom Bickford will be fulfilling his mission. Youngsters – and their mentors – will be technology users and technology producers, exposed to new subjects and equipped with cutting edge skills. Summer vacation in Maine may mean mountains and waterways, but it also means monitors and mother boards. Maine Robotics is giving kids from dozens of regions a unique opportunity in STEM education, and the abilities they develop – just like the outdoor living skills so many camps teach – will last a lifetime.