Summer is Here; So Is Camp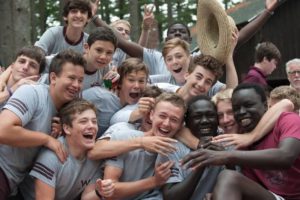 Across the state, camp directors are assembling their staffs, making last-minute maintenance repairs, watching the forecast, and awaiting the arrival of thousands of youngsters for another camp season. Regardless of the type of camp – coed and single gender, day and residential, arts and sports, traditional and tripping – camp personnel are putting in long hours in preparation for even longer ones. Camp is fun and challenging, a chance for kids to grow and learn. And for those who operate camps, the time has come – a culmination of months of off-season work to give youngsters experiences that make those months away from the classroom active and enjoyable and, yes, educational.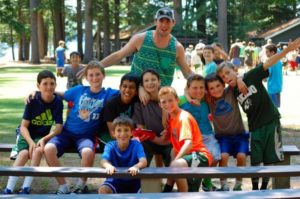 Camp directors wear many hats
Camp teaches skills across the board. Kids discover new passions, make new friends, and visit parts of Maine they've never seen before. They do so under the supervision of professionals whose mission it is to provide a safe, nurturing, fun, and stimulating experience for every child enrolled. Camp directors wear as many hats as the children they reach – educator, counselor, stand-in parent. And in the coming week or two, those directors will assume all those roles for the campers who pass through their gates.
Links to specific topics
Since last fall, this blog has addressed camp from a broad range of perspectives. What follows is an overview of some of those blog posts, with links to specific topics. And next week, the blog will be back with new input from those busy camp directors.
Why Camp?
http://kmillard.bangordailynews.com/2017/03/03/home/why-camp-from-nature-to-friendships-to-skills-the-real-questions-is-why-not/
Managing Homesickness
http://kmillard.bangordailynews.com/2017/04/10/home/conquering-homesickness-a-life-lesson-in-resilience/
Building Leadership Skills
http://kmillard.bangordailynews.com/2017/03/16/home/camp-leadership-programs-teaching-skills-for-camp-college-and-life/
Camps and Spirituality
http://kmillard.bangordailynews.com/2017/04/03/home/beyond-the-self-camps-fostering-spiritual-growth/
Camps and Sustainability
http://kmillard.bangordailynews.com/2017/05/18/home/camps-and-sustainability-practicing-it-teaching-it/
Teaching Problem Solving
http://kmillard.bangordailynews.com/2017/05/11/home/problem-solving-at-camp-a-skill-for-a-lifetime/
Visit these and other posts for a look at how camps will serve kids this summer. And in the coming weeks, read about the specific experiences camps are offering youngsters across the state.