Summer 2021: Teenagers Need Camp "More Than Ever"
It's been a hard year for teenagers. Between remote learning, curtailment of extracurricular activities, and socializing primarily via screens, adolescents' lives have been upended for more than 14 months. Now, as summer approaches, there is a beacon for those teens. Camps are opening. And camp directors say teens need the camp experience more than ever.
Matt Pines, and his wife, Monique, own and direct coed Maine Teen Camp in Porter. The camp, which suspended its 2020 season, exclusively serves teens, and Matt Pines says both campers and families tell him and Monique that summer 2021 "feels really profound." Campers not only need recreation and the time away from home, Matt Pines said, but "It really is an opportunity that has been so lacking for them in the past year, to connect with peers in a deep and meaningful way" as well as try new things.
In fact, he says, camp can serve to provide teens with the postponed developmentally appropriate opportunities for "expanding social horizons and exploring new experiences."
"They haven't had the opportunity to do that," he said. "They've been forced to bottle up their inherent curiosity about the world."
In fact, camp will be the teens' "first time out of a holding pattern" for almost 16 months, Matt said. That holding pattern has been "really unsettling and strange for kids. It's not the normal state to be sort of stagnant like that."
Monique Pines is a mental health clinician and has spent the pandemic working with youngsters in middle and high schools. She has seen a tendency toward increased anxiety, depression and stress for adolescents, Matt says. As they prepare for summer, the couple has framed teens' situations as one of being potentially "out of shape" with respect to social skills.
"Those might be a little rusty and out of practice, but like any learned skill – a forehand in tennis or introducing yourself to a group you've never met – the more you practice, the better you get," Matt said.
"They need to learn to have fun with other people again. We can't assume they're in peak social fitness."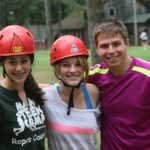 Peter Kassen, owns and directs Freedom's Hidden Valley Camp with his wife, Meg. Like Maine Teen Camp, coed Hidden Valley Camp suspended last summer's season. Peter Kassen agrees that at the outset, camp may need to slow down a bit.
"They're coming back looking for some continuity and predictability in an environment that looks and feels similar to previous summers," Peter said. Health precautions will pose differences, he acknowledges, and limits on socialization mean camp leadership may "slow the pace down at the beginning."
"They're great at it, but they might be a little out of practice," he said. That slower pace will ease campers into the familiar routines that provide the key security of their camp experience.
As far as their readiness for the season, Peter says campers "are going out of their minds. We've done some Zoom conversations and the kids are almost bursting out of the screen, they're so excited."
"It's like, 'Wow, I can go somewhere and by myself and have some space and try myself on for size again.'"
Like Matt Pines, Peter Kassen agrees that the pandemic has affected teens' developmental opportunities. "This is the time in their lives that they're supposed to figure who they are and separate from their folks in a constructive way," he said. "All those constructive avenues for differentiation have been blocked."
Teens will also have the much-needed opportunity for "digital detox," Matt Pines said. Parents and campers alike welcome that opportunity.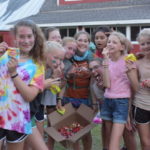 "I would say that universally parents are extremely keen to have their kids tech-free for a period this summer," Matt said, describing parents' motivation as "I need them to come out of their room and away from their screens."
And Matt says "80 percent or more" campers are also looking forward to putting away those screens.
"They are sick of Zoom meetings, endless scrolling through TikTok. They're craving an opportunity to set that aside for a while."
The goal is to help them maximize that tech-free time, Matt says, along with helping them foster a "more intentional healthier relationship with those devices," when they return home from camp. Technology can come with the cost of displacing time with friends and in nature and Maine Teen Camp has long aimed to teach that philosophy, Matt says.
"Right now, there's a real understanding of what we're talking about. Parents and kids are really hungry for a tech-free experience – maybe more so than we've seen in many years."
Campers' reliance on technology is "the same but more so," agrees Peter Kassen. "At the same time, I really feel they have it in their bones somewhere to relate without technology. They've done it before."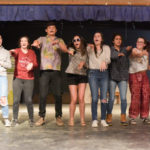 Peter Kassen says camp this summer may see more campers than usual experiencing anxiety and trouble adjusting upon arrival. "There's also the possibility that campers who for whatever reason needed to fall apart, needed attention, will wait to come to camp [for that to happen]," he said. Being among trusted role models may contribute to "some sort of acute response to the pandemic. I hope it won't."
But just like every other summer, the Pines and Kassens – and other camp directors across Maine – will be ready to take on whatever challenges the season brings.
"We're so excited. We just feel a sense of loss after last summer as well, and it's so exciting to know we can do what we love," Matt Pines said.
"In the history of Maine Teen Camp, since 1984, I can't think of a time teenagers have needed the summer camp experience more."