Pre-Camp Preparations: The Challenges and Satisfaction of Staff Training
As Maine youth camp directors head into June, their preparations to welcome campers move into high gear. That includes getting ready for staff members — some new, some veteran — to arrive for pre-camp training. Whether it is a few days or more than a week, staff training sessions help equip camp employees with the skills, insight, and confidence to provide a positive experience for the youngsters they serve.
Consider the job description for a camp counselor: role model and instructor, patient listener and kind guide. Almost every day, almost every night. Camp directors — and many former camp staff — pitch the experience as one that teaches a vast range of skills, applicable to jobs and professions of all kinds. But how to train these staff members?
Catriona Sangster, who directs girls' Camp Wawenock in Raymond with her husband, Andy, says training sessions must be tailored to each group. "Who are my staff this summer, and what do they need?" Sangster says.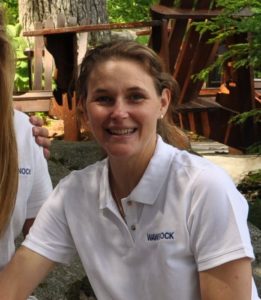 Every staff demands training that "brings the group together to be an efficient and supportive team," she says. That includes "modeling what we want to do with the kids."
Even camps with high staff return rates tend to cover certain basics, Sangster says. That includes the philosophy of the camp and child development information such as children's various stages and needs. Wawenock staff members are also provided guidance about learning differences, she says.
In addition, camper leaders and staff discuss how to help kids engage in conversations about difficult topics — "how to be respectful and appropriate," Sangster says.
"We really feel that our staff are empowered to help kids articulate their feelings and viewpoint," she says. Staff are typically discouraged from sharing their personal viewpoints with campers, Sangster says, but they do have a role in helping to teach that other, "wonderful people" may have different points of view.
At boys' Camp Winnebago, in Fayette, director Andy Lilienthal says that in some ways staff training involves "taking away [staff members'] usual patterns, in some ways stripping away their schedules." Staff must be guided toward focusing "into what's important to us, not them," he says.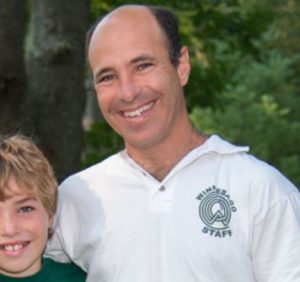 That includes adjusting to two months away from friends, two months away from social media and electronics. But it also means skills-building, Lilienthal says, whether that's canoeing, or ropes course or swimming. And then there are the human-relations skills, he says, the importance of the staff's ability to build relationships. These connections assure campers that they have support and people to turn to. Lilienthal says.
Lilienthal says one way he seeks to connect with staff members is by giving them an individualized questionnaire, then providing a favorite candy or soda at some point in the season. "That kind of individual attention, that used to not matter, can make or break a summer," he says.
Similarly, counselors can make or break their campers' summers. "Right at the beginning, we say to them, you're a camp counselor this summer," Lilienthal says. "Your job is to change lives."
What that means, he continues, is that staff need to know that "everything you do is going to have an impact." Qualities like "empathy, integrity, resilience, leadership and responsibility," are all integral; "everything you do at camp should encompass at least one of these words," Lilienthal says.
Lilienthal says counselors in large part want to change their campers' lives. In training those counselors, camp leadership provide the skills and tools necessary to effect that change, he says.
In addition, counselors increasingly "feel a lot of pressure to learn," Lilienthal says. Skills utilized at camp can also be skills promoted on a resume. "They need those skills."
Counselors often need certifications to perform their roles as well. Enter Winona Camps for Boys in Bridgton, which for 30 years has hosted training clinics in June. Owner and Director Spencer Ordway says the clinics came about from a simple awareness that if Winona was training its own staff, other camps had the same needs.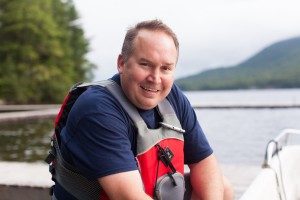 Among the training clinics offered are lifeguard and water safety instructor, boating safety, rifle training, and Maine Trip Leader certification. In addition, wilderness first aid instruction is offered. All the courses are taught by trainers of the national governing body issuing certifications, says Ordway. Course participants include camp employees, but non-camp personnel also register and participate, he says.
Ordway says the clinics, which vary in price, are offered to serve camps and individuals seeking instruction and certifications. Temperatures of Moose Pond dictate that clinic organizers rent pool time for some water-related courses, he says.
The courses are high-intensity and can be stressful, particularly if an individual's employment depends on certification, Ordway says.
Staff training, whether it involves certification efforts or those days and weeks immediately preceding campers' arrivals, is an essential element of the camp season. Bringing young adults together, along with their camps' leadership teams, is the first step to developing a staff community. Training time also allows staff to learn key elements of connecting with and guiding their campers in broad varieties of situations. The result is the creation of trusting bonds, a caring community, and safe and healthy leadership and instruction of the youngsters in their care.