New Campers: One Camp's Approach, One Family's Experience
Every camper has a first-time camp experience and preparing for camp can include questions and anxieties along with excitement.  At Camp Bishopswood, in Hope, Director Mike Douglass says that about 35 percent of the campers he greets each summer are there for the first time. Bishopswood sessions are as brief as a week long, and Douglass says he is committed to making that experience as positive as possible.
That includes offering an "Open House Weekend," where families can come for a night or two, and youngsters can try out camp activities. In addition, kids aged six to eight can participate in "Mini Camp," a three-day, two-night immersion in an overnight camp experience.
Both programs are designed to make kids more comfortable, Douglass says. And he has seen the benefits first-hand. A child with an Open House Weekend or Mini Camp experience "jumps right in and does great," Douglass says. Parents' role in preparing their children for camp also makes a difference, he says.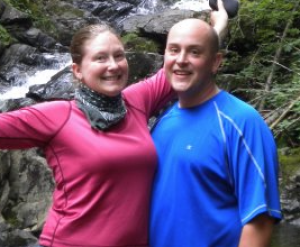 A Cumberland couple, Matt Marston and Rosie Williams, sent their nine-year-old son, Tommy, to Camp Bishopswood for a full week this summer after taking advantage of the camp's preparation programs in 2017. The couple says it was an ideal way of familiarizing Tommy – and Matt – with the Bishopswood experience.
Williams attended Camp Bishopswood as a child, along with her sister. So last summer Tommy and Matt – who never attended summer camp – attended the Open House Weekend together. Williams says they met Douglass; Tommy "loved the food;" and Tommy was ready for Mini Camp. Those three days were a success, too.
Fast forward a year. With two experiences at Bishopswood under his belt, Tommy returned for a week themed "Myths and Legends." Although he was a little hesitant on the drive up, Williams says, "he was fine" settling in.
And the week was a complete success, Williams says. From the campers' kitchen to the singing to the swimming "he really enjoyed the week," she says.
One of the camp's appeals is that it espouses values similar to those their family promotes at home, Williams says, such as rituals around mealtime. Spending time with high school and college-aged counselors was also positive, she says, as is the camp's commitment to diversity.
Camp Bishopswood is "pretty iconic," Williams says. Activities like archery and swimming, canoeing and crafting are accessible to everyone, she says. Nothing is "overdone."
"We are very intentional about how we plan our days," Douglass says. Their challenge and goal?   "How do we give the kids here at Bishopswood in one week what kids at other camps get in four weeks."
"We want them to feel just as awesome," Douglass says.
Tommy's father and grandfather gave Tommy an adventure right up to the end of his Bishopswood experience. Instead of driving into camp, Matt and Frank Marston put their canoe in at the launch down Lake Megunticook and paddled the 40 minutes to Camp Bishopswood to pick up Tommy.
Matt said Tommy was waiting for them on the dock.
"He had this air of confidence," Matt said. "It was really clear as to the value of being on his own."
"Happy."  "Self-Assured."  "Proud." Matt's descriptors undoubtedly align with camp directors' goals. "[Camp] had a value separate from everything we do on an annual basis," Matt says.
"The first thing he said was, 'that was a fantastic week. I want to do two next year.'"
Campers' first experiences are very "kid-dependent," Douglass says. But by giving youngsters a preview, a chance to "try on" camp and all it has to offer, Douglass and his staff aim to give all their new campers a week like Tommy Marston's.