Maine Summer Camps Face Challenge of Hiring Nurses
Each summer, residential youth camps across the state enroll thousands of youngsters from throughout the country and around the world. And each of those Maine camps employs nurses to meet the health care needs of campers and staff alike. As pre-season planning moves into its final stages, some of those camps still have vacancies on their nursing staffs.
The Summer Camp Hires One Nurse For Each Session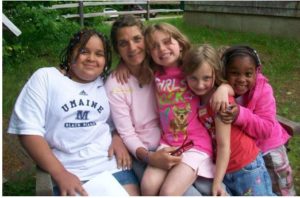 Tracy St. Onge-May, long-time director of The Summer Camp in Washington, ME, hires one nurse for each of the camp's five 10-day sessions. The non-profit camp serves girls from low-income families and foster families from New England and New York City, offering full camper scholarships for each child. Approximately 80 girls attend each session, St. Onge-May says. She has hired nurses for all but one session.
"Knock on wood, we've been lucky," she says. "Last summer all returned."
St. Onge-May says she has advertised nursing vacancies in school nurse bulletins as well as the American Nursing Journal. The Summer Camp has employed nurses with a variety of experience, she says, including pediatric nurses and intensive care nurses.
"The best match is when we find a school nurse," she says. Daughters of nurses are able to attend the camp, St. Onge-May adds.
Camp Fernwood Has Two Live-In Nurses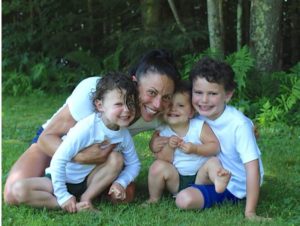 Camp Fernwood, a girls' camp in Poland, offers one seven-week session for about 220 girls. Owner and director Ellyn Black says they have hired two live-in nurses, as well as several that do various day and night shifts. She would like to hire two additional nurses to live on-site.        
Black says that over the years the camp has worked with Yale University to hire nursing school graduates. "For the past seven years we've had three Yale nurses," she said. "We haven't had to advertise that much."
Word-of-mouth publicity, plus communicating with nursing school professors and deans, has traditionally worked well, Black says, but this year the response has been slower.
O-AT-KA Hires Local Nursing Students From St. Joseph's and USM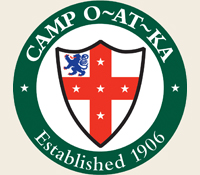 At Camp O-AT-KA, a boys' camp in Sebago, Executive Director Heather Plati has also connected with nursing schools – St. Joseph's College in Standish and the University of Southern Maine in Portland and Gorham. Plati says she has hired a full-time nurse for the camp's first four-week session, but still has a vacancy for the second, three-week, session, as well as the camp's scholarship Dennen Week program.
 Plati says new nursing school graduates are "ideal" for the position, as are parents who have sons interested in attending camp. The camp extends a full camp scholarship to employees' sons, she said. Plati says she has also reached out to area school systems to inquire whether their nurses might be interested in the position.
Arcadia Is Considering Hiring a Nurse and EMT
Camp Arcadia, a girls' camp in Otisfield, seeks one additional registered nurse for their summer staff, says Staff Coordinator Laura Monica. Monica says the camp is considering a health care model in which they employ EMTs in addition to nurses. Hiring nurses has been challenging, she says, partly because candidates may not be accustomed to a rustic camp setting or may not be able to commit to the length of a camp session.
Camp Arcadia administrators would like nurses to immerse themselves in camp culture, Monica says; she says such individuals tend to have the most successful summers. Nurses have portable radios to communicate, and "we encourage them to walk to beach, go to arts and crafts," if no one is in the health care center, she says.
"It's a whole different kind of nursing," she says. "It's a really wonderful experience." And like most camps, Camp Arcadia offers a camp scholarship to daughters of nurses.
Camp Micah Hires A Nurse, An Assistant, And A Physician Each Summer
In Bridgton, co-ed Jewish Camp Micah is also seeking an additional staff nurse, says Director and Co-owner Mark Lipof. Lipof says about 400 individuals – campers and staff – are on-site at the camp, and he typically employs three nurses, an assistant nurse, and a physician.
"It's a great gig for a nurse," he says.
Lipof says nurses typically come to Camp Micah "right out of school, looking for experience," or they have a job situation that enables them to take a summer position. Children of nurses can attend the camp for free, Lipof says, and in addition to that benefit, nurses receive a stipend.
Camp Timanous Hires Two Nurses Each Summer
At boys' Camp Timanous, in Raymond, Director Linda Suitor is also seeking one additional nurse. The camp hires two each summer, who live on campus for the full seven-week session. Suitor says school nurses or recent graduates are both well-suited for the job, but the increasing challenges of school nursing means school nurses often seek a break in the summer.

Nurses at Camp Timanous split their schedules however they choose; the job is fun, Suitor says.
For all Maine camps, nursing duties are varied, include everything from distributing medication, to assessing illness and injuries, to providing TLC. The summer camping season is approaching quickly; camp directors say this is crunch time for planning and hiring. They say serving as a camp nurse is hard work but fun work, offering professional experience, the enjoyment of a camp community, and the chance to spend extended time in some of Maine's most beautiful settings.
Ron Hall is executive director of Maine Summer Camps, a non-profit membership organization supporting more than 120 Maine camps. Hall can provide interested nursing candidates with additional information about the camps described here, as well as other Maine camps seeking nursing professionals. In May, Hall will represent Maine Summer Camps at the New England School Nurses Conference in Plymouth, MA. He will share information about more than two dozen Maine camps to conference attendees interested in summer nursing positions. Hall can be reached at camps@mainecamps.org or 207-518-9557.