Maine Summer Camps' Emerging Professionals: Creating Community and Connection Amid the Pandemic
Halsey Gulick Award Winner Rich Deering Featured in Launch of Bi-Monthly Virtual Gatherings
A few years back, a group of emerging Maine camp professionals decided to build connections with each other, and serve those in need, during off-season months. Their volunteer efforts reached several Greater Portland nonprofits, including Preble Street Resource Center. Then, enter COVID-19.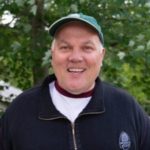 The group, which is part of Maine Summer Camps (MSC), a nonprofit representing about 150 camps throughout Maine, is now refocusing its efforts. Community Connections, an evolution of that MSC Outreach Committee, is a virtual collaboration enabling these same professionals to continue to develop friendships and professional connections. Specifically, the group is reaching out to more seasoned camp operators, both colleagues and mentors, who are offering wisdom, support, and a chance to combat the isolation of camp planning amidst the pandemic.
"The main purpose is to bring emerging professionals together, and get them involved in MSC," said Kristy Andrews Harvey, assistant director of Raymond's Camp Wawenock and chair of the group. "We were connecting with each other using volunteering as the method."
Today the group, which continues to expand, encompasses true friendships, plus the opportunity "to bring us together with people who've been in camping for 40 years or more," Andrews said.
Community Connections launched the first "Drinks & Discussion" virtual gathering in January. Featuring Rich Deering, executive director of Waterford boys' camp Birch Rock Camp, Andrews called it "our first foray into bridging the gap between newer and more experienced" camp professionals.
Rich Deering has a 47-year history with Birch Rock Camp, beginning as a nine-year-old camper in the 1970s. Today, as the organization's Executive Director and CEO, he brings a wealth of knowledge and collegial spirit to those within the Birch Rock Camp family and throughout Maine's youth camping community. Deering was honored by MSC in January with the Halsey Gulick Award, an annual recognition of premier contributions to the state's youth camping profession.
"He's so easy to talk to," said Andrews. "He really sees relationships as his job, and it's very evident that working with people is his passion."
The January event featured a casual interview/conversation among about 40 participants, facilitated by another one of Maine's emerging camp directors, Ash Bahi, of Agassiz Village in Poland. Bahi "interviewed" Deering, who in addition to leading Birch Rock Camp also operates a thriving real estate business.
In a conversation following the gathering, Deering likened operating camps to successful baking. "The biggest thing is that we are all creating recipes," Deering said in a recent interview. Camp professionals bring a variety of ingredients to make "something magic" within their camp communities.
"There's a lot of different mixing and sampling," he said, all designed to help camps achieve success at "making the community better than we found it."
"We're doing this recipe on an annual basis, and it is long lasting in so many forms and fashions. Some years it is our best mixture, our best creation. But we can always do it better," he said.
"That's kind of the biggest revelation I was sharing."
Deering says key among those essential ingredients are the people with whom camp professionals surround themselves, from campers and their families, to staff, boards, and alumni.
"I just feel really fortunate," he said, calling his career evolution "serendipity." First camper, then counselor, with paths toward graduate education in counseling and a venture into the corporate world, Deering said he viewed taking the helm at Birch Rock Camp as "a real opportunity to take it to another level."
"I knew I loved it, knew I had a passion" for it, he said.
While the newer generation of camp professionals still face the typical health and safety challenges that camps have always encountered, Deering said the commitment to creating healthy living environments has greater focus on social issues such as equity, inclusion, and the overall accessibility of camp experiences. Conversations today also address mental health issues far more than in years past, he said.
Deering is continually committed to supporting colleagues. "I'm always happy to share, especially what didn't work and why it didn't work," he said. "That how we best learn, through what we tried and failed."
"The hardest part is realizing it's okay to make mistakes, to screw up," he said.
Vital to it all is the ability to listen, Deering said. "The last thing I said to that group is that the best leaders are the ones who are the strongest listeners."
And by promoting the benefits of that skill, and countless others, Deering revealed wisdom to both more and less experienced camp professionals, Kristy Andrews Harvey said.
"I am very proud to be part of a group of colleagues of other camp professionals," she said. "It's not very normal to feel so collaborative." Yet that collaboration is always highlighted as a quality of the Maine Summer Camps organization.
Maine's camp professionals bear more responsibility than ever as they plan for summer 2021 in this time of COVID-19. Community Connections is providing a chance to share that burden – and discuss the never-wavering joys of camping – for professionals along the full spectrum of experience.