Conservation Camps: Teaching a New Generation of Outdoor Enthusiasts, Thanks to Moose Hunters
Kids at camp in Maine learn a vast range of skills in all sorts of settings. And thanks to Maine's Department of Inland Fisheries & Wildlife (IFW), some of those youngsters have the chance to participate in conservation camp, coming away with certifications building a foundation for lifelong participation in outdoor recreation.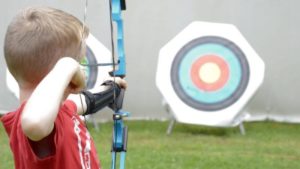 Moose hunting is benefitting hundreds of kids
IFW supports scholarships at such camps – tuition assistance at three camps in different parts of the state. They are funded by none other than moose hunting permit proceeds. In fact, the State has authorized the auction of 10 such hunting permits annually; this year about $140,000 was raised, ranging from between $11,000 and $14,000 per permit. That love of who attend conservation camp at Bryant Pond 4-H Camp in Bryant Pond, Tanglewood 4-H Camp in Lincolnville, and Greenland Point Center in Princeton.

IFW Education Coordinator Lisa Kane hopes that more camps with a commitment to benefitting underserved kids will step to the plate and offer the conservation curriculum prescribed by her department.
Maine archery or firearms hunter safety
The curriculum is rigorous, the rewards great. At Bryant Pond, the weeklong sessions, offered throughout the summer, serve youngsters aged 10 to 13. The camp teaches and certifies participants in either Maine archery or firearms hunter safety, but they also learn survival skills, first aid, and map and compass use. Campers swim, hike, and paddle. Their hunter safety certification is lifetime, and honored nationwide. Tanglewood offers the same curriculum for kids from coastal regions.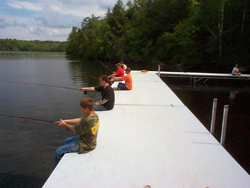 Greenland Point Center Conservation Camp
Further north and east, at Greenland Point Center Conservation Camp (GPCC) in Princeton, youngsters aged 10 to 15 earn hunter and boater safety certification. The three week-long programs teach a broad variety of outdoor living skills, including: canoeing and water safety; swimming; fly casting; rifle instruction and safe gun handling; animal, fish, and tree identification; boat safety; archery; wildlife management; and map and compass reading. The program is all about preparing a new generation of outdoors enthusiasts and stewards.
"It gives kids a sample of outdoor recreational opportunities," says Kane. And the State would like more camps to seek the opportunity to contract with it in order to give more kids that same chance.
Kane says that last year the State developed a policy for administering the moose hunting permit auction fund, and also created an application form enabling camps to apply for scholarship funds, provided they can offer the IFW curriculum. Camps offering the straight conservation camp curriculum may receive scholarships funds up to $300 per child, while conservation camp "with different themes," but offering other safety certifications (such as boating or ATV) would be able to extend scholarships of up to $200 per camper.
"It's a specialty niche," Kane says. "It's not the typical summer camp, for them to provide the curriculum that we're after."
"They've got to cover a lot of outdoor conservation topics."
Kane says that IFW would like to reach underserved youngsters, as well as expand geographical diversity.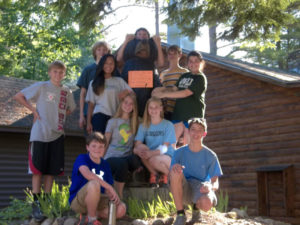 Kids can be ambassadors for outdoor recreation
"We're hoping to provide them with a brand-new experience" that their parents may not have previously participated in, she says. Kids can be ambassadors for outdoor recreation enjoyment, taking their new skills and enthusiasm back home, she says.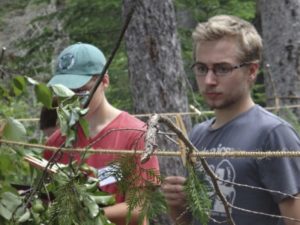 Pickerel Pond outside Milford
In addition to Bryant Pond, Tanglewood, and GPCC, Kane says the Maine Youth Fish & Game Association, with its facility at Pickerel Pond outside Milford (in TWP32MD), is seeking to get involved. That may enable more youngsters from that area of the state to participate in conservation education.
"The whole idea is to encourage outdoor recreation," Kane says. "We're giving them this whole new range of opportunities."
Camps interested in learning more about the program can learn more here: http://maineyouthfishandgame.org/