Camp Somerset for Girls: A New Camp, A Dream Fulfilled
For Josh Hahn and Kate Auerbach, opening a camp is the culmination of years of planning. It's nothing short of a "dream job," says Hahn, who with Auerbach will co-direct Camp Somerset for Girls in Smithfield. The two lifelong friends are steeped in camp tradition and come June they will open the brand-new facility currently under construction on the shores of East Pond.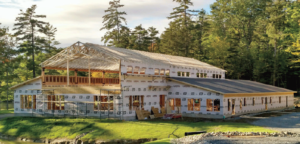 Camp Somerset sits on 50 acres of property that housed a girls' camp by the same name until the mid-1980s. A group of investors, including boys' Camp Manitou a mile and a half down the road, has funded the project. But while Camp Manitou is a part-owner and will be a brother camp, Hahn says he and Auerbach are "running the show" at Camp Somerset.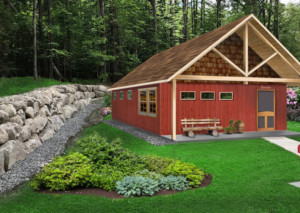 And that show will be mission-driven, Auerbach says, a mission nearly three years in the making.
"We want to give [campers] a chance to be their best selves," she says. "Our goal is simple," the camp's website states. "To empower, encourage, and inspire."
Auerbach says that means empowering campers "to be brave, overcome obstacles, try new things." It means "encouraging girls to be proud of themselves," she says. "It means inspiring these girls to do whatever they want."
Accompanying its mission are four "rings," or core values, says Auerbach. Those rings urge campers to: "Grow Every Day, Be a Good Friend, Make an Impact, and Be You."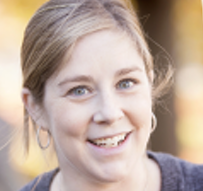 The rings are "simple, easy to remember," Auerbach says, and relevant to all campers of all ages.
Construction is moving forward smoothly, she says. Five cabins are near completion, and will house about 55 campers projected to be enrolled at any given time during the inaugural season. The office and health center are also undergoing finishing touches, and on Saturday workers will pour the foundation of the "Pavilion," which will house gymnastics, dance, and yoga activities, Auerbach says. Fields are being sodded, a swimming pool is going in, she says. "We are on pace."
Hahn and Auerbach bring wide-ranging professional experience to their roles. Hahn comes from a career in the restaurant business and says he likes the "entrepreneurial element" of launching the camp. Auerbach is trained as a lawyer, and says her experience provides "a certain level of confidence, grounding and insight."
Hahn has also spent a total of 16 summers at Camp Manitou, eight as a camper and eight as a staff member, including the past two summers. In addition, he has run a week-long non-profit camp for bereaved children for the past nine summers.
Auerbach also worked at Camp Manitou, after attending camp as a child in New Hampshire. Her two brothers were long-time Camp Manitou campers and still serve as summer staff members.
"They say with a law degree you can do anything," she says. "It teaches you how to think and to see things in a certain way."
"I love camp and I love camp culture, so it's a perfect blend."
Hahn says the undertaking has the support of a "passionate group of alumni," who attended Camp Somerset decades ago. That name recognition gives the camp "immediate fans," he says.
"We've been thinking about running a camp for 20 years," Hahn says. "Even when it seemed in reach, it never felt like it was in the palm of our hand."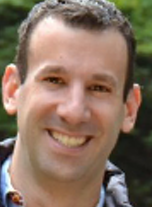 Hahn says they plan to build a total of about 25 cabins at a rate of about 2 or 3 per summer. For the summer of 2018, the camp will enroll girls in seventh grade or younger. With each succeeding summer, the camp will enroll older age groups, Hahn says. The camp will offer sessions of three different lengths, seven, three-and-a-half, and two weeks.
Long-term, Hahn says they anticipate camper enrollment of 300 or more girls. "When that is, I can't say for sure," he says.
Enrollment is going well, Auerbach says, though the challenge of recruiting campers to a brand-new camp is significant. "Some people see it as a risk coming to a brand-new camp," she says.
"It's exciting, an opportunity. They'll be the first girls ever to do the ropes course and sleep in the cabins," she says. "It's a really unique and special opportunity to be there from the very beginning."
Auerbach says she and Hahn "are doing everything with intention."
Each decision is made with the "intent of making the best possible community and setting for girls to thrive," she says.
"Camp provides so much confidence, so much support and love; it's hard for them not to succeed."
Come June 22, when campers arrive on opening day, Kate Auerbach and Josh Hahn will see the dream they've talked about for more than two decades come to fruition. They'll be ready.