Camp Directors, Facing Hiring Challenges, Pitch Benefits of Camp Jobs
"I really believe a summer camp job is an internship in leadership."
Garth Altenburg, director of boys' Camp Chewonki in Wiscasset, isn't alone. Several camp directors facing a hiring crunch for the summer season say working at a camp provides young adults with a skill set both sought by post-graduation employers, and not easily gained in other job settings.
Those skills are varied and essential in the workplace, Altenburg says. Camp staff are team players, "collaborators, innovators, and put the needs of others before their own," he said. "The skills we're providing for our counselors are just the skills employers are looking for."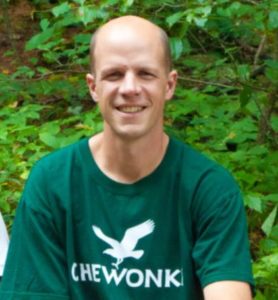 Moreover, serving a role at a Maine summer camp is fun, directors say. Living in nature, leading activities in the outdoors, connecting with campers and fellow staff, all give thousands of camp employees memorable summers and abilities that will move them forward professionally.
But finding staff has been particularly challenging this spring, some camp directors say. A tight job market is partly to blame, Altenburg says, but so are the pressures faced by college students:  career-based concerns, financial obligations, and academic commitments. Nonetheless, camp directors say taking a camp job is well-worth the commitment.
Ryan LeShane, director of Blueberry Cove 4-H Camp in Tenants Harbor, says he typically hires about 30 people each summer. Low unemployment and "more options to pick and choose where they want to work," mean potential staff members are less likely to commit early in the hiring season. Other potential hires apply later in the spring because they are exploring other job options, he says.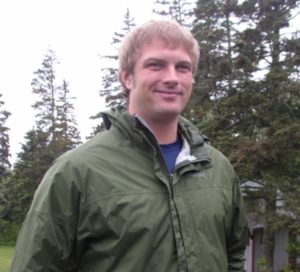 LeShane says hiring kitchen help is particularly difficult because mid-coast Maine has so many restaurants. But Blueberry Cove, which hires both high school and college students, gives its employees a broad range of professional experience, LeShane says.
He points to a "wide variety" of skills that make camp work good preparation for post-college careers, including leadership and communication abilities, as well as learning to "think for yourself and make quick decisions."  Those skills may not come from internships doing "busy work," or other summer employment, says LeShane.
The hiring struggle also stems from the fact that many potential counselors feel pressure to take on formal summer internships directly aligned with their career aspirations, says Altenburg. He concedes that although being a camp counselor isn't a "direct link" to a career in law or medicine, finance or engineering, the experience gained is an essential fit into those as well as many other professions.
Alex Jackson, director of Camp Runoia, a girls' camp in Belgrade Lakes, agrees. "Regardless of what the career is going to be, the skills are transferable." Counselors learn communication skills and the ability to manage people, she says. "They're awesome skills for your resume," she said.
"It's hard for the kids to get their minds around," she said. "Kids are very focused on:  'I need my internship with this company.'"
Andy Lilienthal, who owns and directs Camp Winnebago, a boys' camp in Fayette, names similar skills garnered at camp. "Leadership, conflict resolution, communication, role modeling," can all result from a camp job. The challenge, he says, is the "perception that people need the hard skills immediately to succeed." And the pressure comes very many sides, Lilienthal says; colleges and families are "buying into an 'everyone else is doing it so you better do it'" attitude.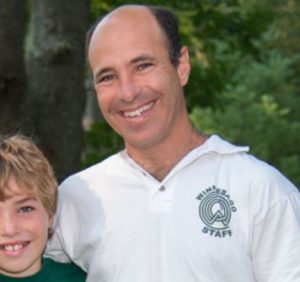 Lilienthal says his approach to facing this challenge includes investing time to "really talk to people," and explain the benefits of working at camp. That explanation includes describing the camp's mission and culture, and helping potential employees understand "not just what they'll give to the organization, but get from it."
"Year in and year out, we have an amazing staff," Lilienthal says. Those staff members leave having made deep connections with campers and fellow staff members, he says. They have also "made a permanent impact and change in either a camper or fellow staff's life," he said.
But camp directors agree that professional motivations aren't the only obstacle to summer hiring. Potential camp employees also face financial concerns when considering how to spend their summers.
"Historically camps haven't paid as much," Altenburg says. But camp jobs include room and board, eliminating those expenses that individuals might otherwise face.  "I think when you tally it up, bank accounts will be very similar" among camp and non-camp employees, he said.
Jackson, however, says salary issues pose the "biggest factor" in hiring. Free room and board "used to be attractive," she said, but many college students live at home in the summer for free.
Potential employees have other expenses, LeShane says, such as cell phones and vehicles, not to mention education expenses.  Individuals who would be "highly qualified," simply focus on earning money in the summer, he said. Obligations, "instead of experience at camp," come first.
Academic commitments also factor in. Jackson says some college students take summer courses as a means of shortening their time in school and thereby reducing tuition expenses. Other students receive academic credit for the internships they perform during the summer months.  She says that working with a college or university professor to "pitch" camp employment to students can be effective.
Lilienthal, too, says hiring is "also about creating relationships" with colleges, and outdoors and athletic organizations. The process, however, has changed somewhat since the advent of the internet, which he says is used extensively in hiring efforts.  
"We have to make our option seem like the best option," Jackson said. "I think the money piece is huge."
Jackson proposes that camp collaborate in their hiring efforts. "If we could jointly market ourselves as 21st century skills builders for whatever career," she said.
 "The whole 21st century skills piece is really important," Lilienthal said. "Employers are really screaming for people to come to the workforce."
"Camps are meeting the requirements of what employers are saying," he said. "We need more people involved because that's what's going to create successful future leaders."
Many Maine summer camps are still looking for staff members. Individuals interested in building a broad range of skills, while spending the summer with enthusiastic kids in Maine's natural beauty, are encouraged to contact Maine Summer Camps at camps@mainecamps.org to learn more about available positions.