Camp, COVID, Three Directors' Commitment to Open in Summer 2021
"Kids need this so much right now."
Sue McMullan knows. As director of Alford Lake Camp, a traditional residential girls' camp in Hope, McMullan has for decades committed herself to the camp's mission in hosting campers and staff from around the world. Today, she says, a summer 2021 camp experience is absolutely vital for youngsters. COVID-19 may have put camp on hold in 2020, but McMullan says summer 2021 will be different.
"We say to families, 'we plan it to be all systems go, but the way I answer a question today may be different [another day]," she says.  "We want to be together, celebrate friendships and relationships, and have fun."
"What is happening in the world" particularly points to the need for camp, she says. Planning for summer 2021 therefore means evaluating and finding answers to each "what if."
"I really think we all need places to be uplifted and kind and thoughtful and respectful," she says. "We need to retouch with things important to us in our hearts and souls."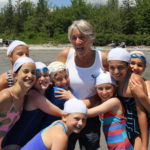 Navigating strategies for the upcoming season includes acknowledging unknowns, and being prepared with "lots of backups," she says. And as the camp communicates openly with families – both current and prospective – its leadership is also acutely aware of how essential it is to present information honestly in the hiring process. Camp 2021 will look different from previous seasons for the entire camp community.
For staff, this is particularly true with respect to the realities of time off, McMullan says.
The realities of "time off but not time away [from camp]" will necessitate spelling out new challenges for potential staff members, McMullan says. Staff may well be cautioned that, "'We love you a lot, but if you can't give 200 percent, maybe this is not your summer,'" she says. "We want them to come, but we can't always be on high alert about what they're doing with their time." Another staffing challenge may be posed by restrictions on international travel, she says. "We work hard to be sure our staff reflects our camper group" from around the globe. "We don't know if that can happen."
Amidst the unknowns, McMullan says vital guidance will come from her nursing staff, as well as a pediatrician whose daughters will be campers.
The key, she says, is focusing on Alford Lake Camp's mission – "to remember who we are, and what's important."
Camp Timanous, a boys' camp in Raymond, also suspended its 2020 season. Director Garth Altenburg calls it "the right decision for all the right reasons." Now, he says, "we are excited to proceed with a plan for opening in 2021."
That planning is detailed, he says, and involves "understanding who we are, what we offer, and being COVID-resilient." Integral to the that work is consultation support from Laura Blaisdell, MD, MPH, a pediatrician who also has broad public health experience. In addition, Blaisdell is medical director at Camp Winnebago in Fayette, which is owned by her husband Andy Lilienthal and undertook a successful 2020 summer season.
Altenburg says Blaisdell's role began in September, when she saw the camp's physical layout. As just one example of pandemic responses, modifications to the campus will include erecting a large tent next to the dining hall to enable outdoor eating, as well as another "massive tent" under which the entire camp community can gather during inclement weather. "It feels good to have those [tents] ordered," he says.
"There was no question it was the right choice for us" to suspend the 2020 season, Altenburg says. Now, the collegiality of the Maine camping community is proving more helpful than ever.  "The whole spirit of Maine Summer Camps is to share, teach, and learn with each other," he says. "I think we've always felt stronger as one; no single camp can keep camping viable."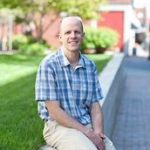 "Families are really ready for camp," Altenburg says. "For many who have been in a hybrid school model, or remote model, camp could be the first typical calendar experience in 15 months."
In planning for that experience, Altenburg says the camp has "taken the stance to communicate regularly and honestly" with its families. And the operating plan it has developed with Blaisdell's guidance "just reinforces trust and readiness" on the part of those families, he says.
Communications with staff follow the same approach, including being "upfront and honest" about the "bubble experience" in which staff remain on the camp property throughout the entire season rather than having the same pre-COVID-19 opportunities to leave camp during time off. Altenburg says collaboration with a "subgroup of influential counselors" will help establish how the camp can best create in-camp opportunities and spaces for staff within that bubble.
"Camp is our north star right now," Altenburg says. Following that "beacon" entails careful planning with a focus on "a whole new set of details." Yet the skills involved are not new to camp directors.
"This is what we do," he says. "This is who we are."
Friends Camp, located in South China, has also put planning for the 2021 season into high gear, says director Anna Hopkins. The camp did not conduct its traditional program in 2020, but a "virtual camp" reached more than 200 families, offering programs for all age groups, including adults. "The camp community is strong," Hopkins says.
As it plans for the upcoming season, Friends Camp health and safety committees have developed a three-tiered plan, depending on the particular COVID-19 landscape that exists. Like most camps that operated in 2020, Friends Camp will implement a cohort structure within which campers will participate in activities. A small group of cabins will function as a larger "household" group. Friends Camp has also modified session lengths and will reduce its camper capacity to best comply with public health protocols.
Like McMullan and Altenburg, Hopkins says opening in 2020 simply wasn't an option. As it now looks forward, she says the camp has relied heavily on the experiences and insights from camp directors whose camps did operate last summer. Much of that input has come during the "office hours" operated by Maine Summer Camps, a nonprofit organization representing more than 140 Maine youth camps. In a half dozen separate Zoom meetings, each focusing on the experiences of two different camps, directors have shared their experiences from their 2020 seasons.
"There is so much information sharing," Hopkins says. "I am so grateful for camp directors who did run camp. They are all so generous with their time; that makes all the difference."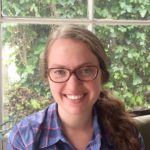 Hopkins says 2021 staff members may include many first-time counselors. "They have never worked at camp before. They are open and excited about it. They think it's worth it." In addition, she says, Friends Camp staff members all "come to be at camp"; they would understand and be willing to accept constraints to their time off, or other pandemic-driven modifications.
Friends Camp staff members are also involved in projects to connect with campers during this off-season. Taking a page from "Cameo," which sells personalized videos from various celebrities, staff members will record 30-second custom videos for campers whose parents request them. Two hour-long Zoom calls will bring staff members together to record a total of 40 separate videos.
"It's a fun way to gather staff and literally costs nothing to do," Hopkins says. And it will help create feelings of connection for campers.
"A lot of kids are feeling isolated. Tons of kids aren't in school," she says.
"We are all on board about how important it is for kids to be at camp."
Camp Timanous, Alford Lake Camp, and Friends Camp – along with the scores of other Maine youth camps – exist to support and teach youngsters as they move through childhood. Skill-building certainly happens, but perhaps more profound are camps' missions to engage campers in community-building, to help them as they create and sustain relationships, and to learn from adult role models. Those missions, and how to achieve them during unprecedented challenges, stand as universal foundations for Maine camps.
Kids need camp more than ever. Come summer 2021, Maine camp directors are determined to be there for them.