Camp Counseling, Career Prep: Creating a Win-Win for Camps and Staff
"We want to make it more intentional."
Meg Kassen, who alongside her husband, Peter, owns and directs Hidden Valley Camp in Freedom, knows the value of being a camp counselor. But, she says, the camp wants to help counselors better understand that value and learn to frame their experiences in the multitude of ways that can inform future career endeavors.
Being a camp counselor is truly a 24/7 responsibility, demanding skill sets that camps simply cannot compensate on a par with other summer job experiences. Skilled lifeguards at camp, for example, do not just carry the enormous responsibility of supporting safe and successful waterfront operations. They likely also team up with co-counselors to support the cabin life of up to a dozen campers. They help campers navigate challenges like homesickness and peer conflicts, they guide them in learning how to take care of themselves and their belongings, they provide an integral role in teaching independence and instilling confidence.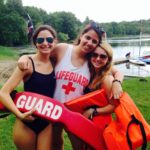 It is a far cry from a well-compensated hourly position at a local community pool or private swim club. And, as camp directors assert, counseling creates an invaluable trove of skills development.
At Hidden Valley Camp, Meg Kassen says, the leadership team wants to take career support and guidance "to a new level."
"Sometime staff forget what they get from these situations," she said. "I don't think they accept sometimes that they are so diverse."
Take, for example, counselors' ongoing need to be flexible and collaborative. Camp life is unpredictable under any circumstances; COVID-19 has only heightened such uncertainty. Yet counselors learn from the start of their training that being adaptable and ready to pivot on a moment's notice is a key ingredient to a successful camp season.
Camps directors like Hidden Valley Camp's Meg and Peter Kassen are increasingly committed to helping counselors see the benefits of such skills. Indeed, the situation can be a win-win for camp directors and their staff members alike. The choice to begin a counseling career, and make a several-summer commitment to it, allows camps to retain seasoned staff. And counselors can develop and hone a breadth and depth of skills with benefits that exceed far beyond summers at camp.
Retaining staff is challenging, partly because of increasing pressure on college students to seek internships or other summer opportunities more traditionally in line with long-term career goals. Camp directors point out, however, that their counseling staff have equally if not more applicable learning experiences.
At Camp Agawam, a boys' camp in Raymond, Head Counselor Patrick Wright is spearheading an initiative to articulate the "core values and essential skills staff can gain" during their time as counselors. The plan, Wright says, is to name and incorporate these values and skills "into recruitment, interview, development and evaluation processes."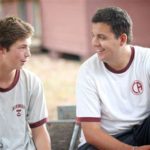 In addition to promoting the use of consistent language and approach in speaking with prospective staff, the plan is also intended to best ensure that staff are trained based on these values and skills, coached throughout the summer, and evaluated uniformly at season's end.
A third vital goal of the project is to help staff "develop fluency, understanding, and transference of the specific essential skills that will serve them in whatever career direction they choose," Wright said.
The plan is in no way reinventing the wheel, he says. Rather, by applying "consistent language" to these values and skills, Wright says he wants "to make sure everyone understands what the 'wheel' is, and how to describe it and talk about it in the same way."
Wright describes the five core values as role modeling, child centric, empathy/compassion, humility, and fun. The critical skills are critical thinking/problem solving, conflict resolution, group process, valuable team member, communication, and teaching craft.
Part of the impetus for the plan came from a Camp Agawam board meeting prior to the pandemic, Wright says. Like the Kassens at Hidden Valley Camp, Agawam's leadership wanted to "think more intentionally" about the staff's obvious engagement in the camp's mission for youth development.
"If we ask them to spend these critical summers [on staff], we want to do the responsible thing to make sure they come out prepared," Wright said.
Counselors are under "overwhelming pressure" as they consider their career goals, he said. And the "selfish motivation is that we want them to keep coming back."
Creating Internships for Staff
Another avenue for promoting staff retention is collaborating with counselors to provide college credit-earning internships while they work at camp.
At Camp O-AT-KA, a boys' camp in Sebago, Executive Director Heather Plati says their internship program "stemmed from a need for counselors." Pressure for college students to engage in internships in line with their career goals meant the camp was "losing good staff," she said.
Plati, who came to O-AT-KA from St. Joseph's College in Windham, says her background in higher education contributed to her experience that creating internships is less daunting than camp directors might think. By connecting with students' advisors, professors, or other college personnel, Plati says internships can be built into the counselor position. For certain hours each week, counselors are relieved of their more traditional duties to take on certain internship tasks.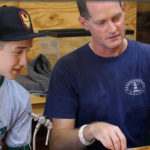 Camp O-AT-KA has provided a handful of internships ranging from marketing to photography, Plati says. To date, the internships have been "student-driven," she says, but that could change if staff recruitment becomes more challenging.
Plati says she is also committed to teaching college career offices about the value of camp counseling. "They look at it as a summer job but when you get a chance to educate them" they see the real life, transferable skills the job entails, she said.
Some internships would not work, Plati agrees, nor does the camp have the capacity to offer them to an unlimited number of counselors, but counselors "can look at transferable skills—what we need and what you need," she said.
"It's so beneficial."
Camps depend on their counselors and other seasonal staff to operate, and directors fully recognize that the compensation does not align with other summer jobs. Moreover, the challenge of career pressures – imposed by colleges, parents, peers, and counselors themselves – is continually growing. But as camp owners and directors, camp families, and camp alumni well know, counselors' roles can be life-changing for youngsters. Camps now want to ensure that the experiences are credited as life-changers – including career-builders – for the counselors, too.