A Virtual Pivot: Maine Camps Go Online Prepping for Summer 2021
With screens now a norm, and the sprint to summer underway, Maine camps haven't skipped a beat. Maine Summer Camps (MSC), a nonprofit with more than 150 member camps, recently joined efforts with an online events platform to host both its annual business networking and a job fair (with a second in the works). Camps rely on a full spectrum of goods and services – not to mention talented and committed staff members – for successful operations. Going virtual to help meet these needs was all in a day's work for MSC.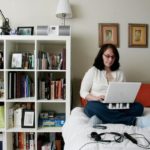 Virtual Job Fair Reaches Students Far and Wide:
While in-person job fairs typically reach only students enrolled at the host college or university, MSC enlisted the support of the online platform BoothCentral to target college students from dozens of schools throughout Maine and New Hampshire. And for some camps – plus the lucky raffle prize winner – the event turned up promising results. In fact, the event went so well that MSC will host a second virtual job fair next Wednesday, April 28.
Anastasia, a senior at Husson College, not only made contacts at several camps, but her last-minute choice to sign onto the job fair garnered her a $1,000 raffle prize. A mass communications and radio broadcasting major, with photography and theater interests, Lemitelamy says working at a camp would provide a chance to utilize her skills and draw on vast experience interacting with kids.
As for the prize money, Anastasia says she was "insanely shocked" to win. "I thought 'no way, this isn't real. Is it April Fool's?'" She says she will know in May what her final summer plans are.
Camp directors were upbeat about the event as well.
Brian Kooperman of Bridgton Sports Camps says he has already hired one staff member from the event. "For us, that's great," he said. "I would definitely do it again."
"My biggest worry was whether it would produce any staff members," he said. "I spoke to five or six potential staff members."
As for camp generally, Kooperman said, "We feel good. Our numbers are very good. I feel like Maine has done a great job, especially [MSC Executive Director Ron Hall]. We know what need to do to be successful."
Carly Vargas, associate director of Oxford's Kamp Kohut called the event "genius."
"I probably talked to 10 or 15, and hired a couple," she said. "Hopefully, we'll get more applications.
"It was truly successful," Vargas said, adding that Kamp Kohut would be fully on board for the second job fair next week. "Sign us up."
Boys' Camp Agawam in Raymond also had a successful experience, said Head Counselor Patrick Wright. Three students who attended the fair applied for positions; all three received job offers.
"I would do it again, especially if it's specifically targeting education students," Wright said. The "immersive experience" of camp is ideal training for such students, particularly given the pandemic's impact on student teaching opportunities. The 24/7 exposure to children as they learn and develop is another plus for education majors, he said.
At Camp Susan Curtis, director Terri Mulks called the job fair platform "really easy to use."
Mulks said she did not garner any applicants from the fair but did connect with former campers who may be seeking job shadowing or other non-full-time opportunities.
"Just having conversations with them was lovely," she said. "I probably wouldn't have connected with them in that way otherwise."
Mulks says she is fully on board to participate in the next fair.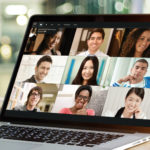 The job fair will be held on Wednesday, April 28 from 11 a.m. to 1 p.m. It is open to all and can be accessed at https://my.boothcentral.com/v/events/msc-virtual-maine-summer-camps-job-fair. Participants can live-chat with more than 30 different participating camps, all of which are seeking staff for a broad range of positions.
Virtual "Business Networking Extravaganza" Connects Camps with Businesses
Each January, MSC hosts a day-long event serving both its camp and business members. The morning educational workshops have hosted experts from a broad range of fields and serve to support and educate camp professionals as they carry out their youth development programs. The afternoon event, dubbed the "Business Networking Extravaganza," hosts dozens of businesses whose services and products help make camp happen.
Collaborating with BoothCentral again, MSC hosted about 25 business members who created virtual booths in the organization's first online business networking event.
"I'm happy we took it on," MSC executive director Ron Hall said. "It's a way during this time that we can be supportive of our businesses."
"Firstly, I thought kudos to Ron for pulling this together," said Martin Rogers, owner of Brio Promotions in Rockland. "For us it was a success. We met potential clients and generated some leads. We did exactly what we intended to do. By that metric, it was a success."
Rogers called the BoothCentral setup link "simple and clear and not overwhelming."
"The technology served its purpose," he said.
Arleen Shepherd of Camp Skylemar, a boys' camp in Naples, agreed with Rogers. "I thought it was excellent considering the circumstances, in terms of having the ability to connect with vendors who support MSC."
"It was definitely making lemonade of out lemons," she said.
Shepherd called the platform user-friendly. Each "booth," included the vendor's name and the number of people in the room. If it appeared someone was already there conversing with the host, "I knew to come back."
Camp participation may have been more "intentional and less social" on the virtual platform, Shepherd said. "For me, whether in person or virtual, I wanted to make sure each vendor got a visit from me," she said. And Shepherd's visits had dividends.
"Several vendors I was just curious about," she said. And after chatting about "products I didn't think I needed," she is buying them.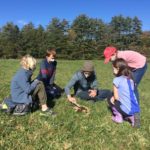 "If I could say something to all businesses in Maine," Shepherd said. "This is the biggest bang for your advertising buck." The event provided direct access to people looking to buy and provided a platform for selling, she said.
Suzi Pond, founder and principal of Redbird Media Group said, "we had a really great experience."
One awkward element, Pond said, arose when someone popped into the room while a conversation was already underway. "But that's the same as if you're in person," she said.
"I was pleasantly surprised," Pond said. "I would do it again, for sure. I like the in-person, I do, but I would do it again.
The hope, however, is that such an event won't be necessary, come 2022.
"Hopefully, we'll be at the Italian Heritage Center," in Portland, said Ron Hall. "For a full day of workshop and the Business Networking Extravaganza."
Camps, most of which didn't open last summer, are full steam ahead as they plan to open in late June or early July. With a full set of COVID-19 guidelines in hand, camp directors are preparing to layer protocols such as testing, masking, and distancing to best ensure camper safety. But camps need supplies and staff. Maine Summer Camps is offering pandemic-friendly ways to help camps acquire those, too – all with the plan of providing youngsters a summer experience they need more than ever.