DaVinci Experience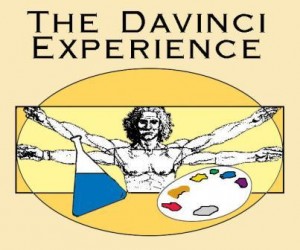 DaVinci Experience 2019 Registration Opens Jan 1st With Some Great New Programs and Camp Sites Located in Falmouth, Cousins Island, and Cumberland!
We are a science and arts camp that encourages children to use their creativity and curiosity to discover something new each day. With a different theme each week, every child can find something they love.
At DaVinci, we cultivate open minded and free thinkers with a passion for discovery. One week your child might be learning pet safety and different dog breeds, and the next week they are learning about space and rocket launches. With over 40 themes in the DaVinci curriculum, there is always something new to learn.
2019 Themes and Locations
This year DaVinci is featuring 8 brand new curriculums, so be sure to try them all!
*For more info please check out our newly renovated website at www.davinciexperience.com *
Ages:
Youngest age: 4
Oldest age: 15
Founded:
Camp Season:
Begin Date: 2024 TBD
End Date: 2024 TBD
Learn more: www.DaVinciExperience.com
Tuition per Week: Under $500
Additional:
Activities: