Camp Androscoggin
Overnight Camp
Boys
3-4 Weeks, 7-8 Weeks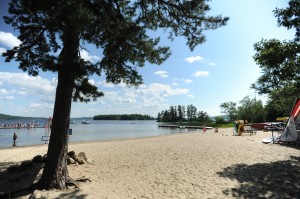 Androscoggin, owned and operated by the Hirsch family since 1963 and located on a 120-acre lakeside campus, is the summer home for 275 boys between ages 7 and 15, and 100 staff. Since 1907, campers have been playing sports, learning new activities, making life long friends and exploring all that Maine has to offer.
The campers are with us for one 7 week session and participate in a wide range of team sports and individual activities on the land and water. First year campers can attend for 4 weeks.
Each counselor is an activity specialist and also serves as a cabin counselor. We strive to create an environment in which campers, as well as staff, will learn, grow, have fun, and share summers they'll always remember.
Ages:
Youngest age: 7
Oldest age: 15
Founded:
Camp Season:
Begin Date: June 24
End Date: August 14
Learn more: www.campandro.com
Tuition per Week: $1000 and over
Additional: ACA Accredited, Facility Rental
Activities: