Camp Alsing
Overnight Camp
Co-ed
2 Weeks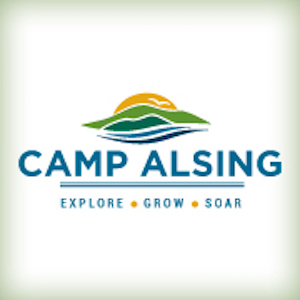 Camp Alsing, located in Unity, ME, is a premier co-ed residential summer camp for children with High-Functioning Autism, Asperger's Syndrome or or other social communication challenges.
Every child should have the chance to jump off a dock, make a friend, and laugh until their sides hurt. We believe that camp is a powerful tool to promote social development in a fun, safe environment. Our goal is for Alsing campers to enjoy themselves, stretch their comfort zone and build social connections, returning home with new skills and talking about the time of their lives.
Camp Alsing's specially trained staff guide children to develop connections and expand their boundaries in a traditional camp setting.

We offer a thoughtful, strategic social growth curriculum combined with a deep love of the outdoors. We are grounded in the understanding that as our campers build their social skills and explore their boundaries with new activities and experiences, they build self-confidence and meaningful relationships.
We nurture a supportive environment where our campers build self-acceptance, independence, and connections with other campers and staff. And most of all – where our kids can be themselves and have fun!
Ages:
Youngest age: 9
Oldest age: 17
Founded:
Camp Season:
Begin Date: July 1, 2020
End Date: Augsust 1, 2020
Learn more: campalsing.com
Tuition per Week: $1000 and over
Additional: Special Needs
Activities: